Some of you may remember this gorgeous orangutan sculpture from our social media posts. This beautiful specimen was created by Matt Hill Projects especially for our Melbourne fundraiser in June - and the fantastic news is it was purchased by our wonderful donor Lisa Cochrane!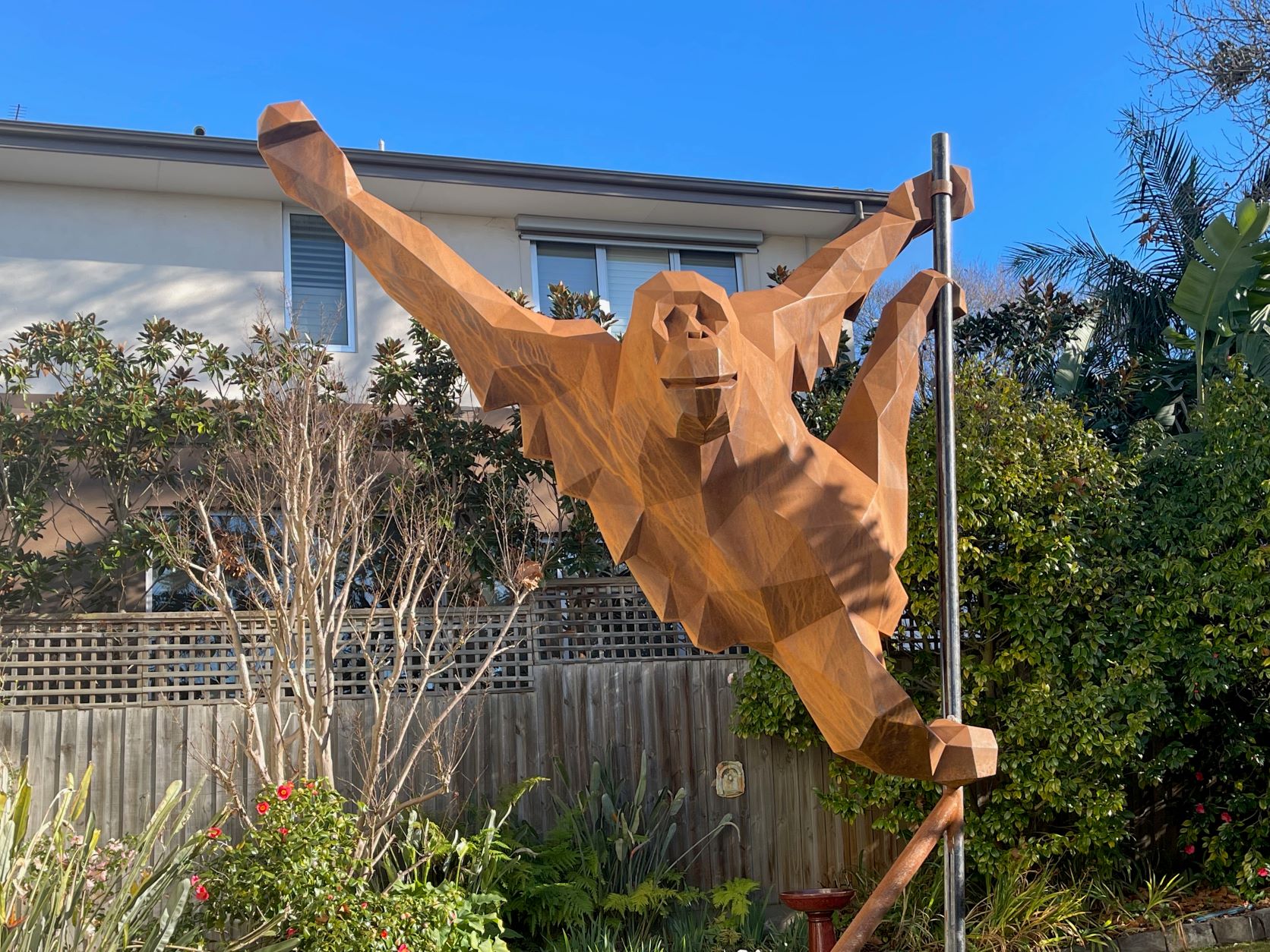 Thanks so much to Matt Hill for your incredibly generous donation of the many hours of work that went into crafting, shaping and finishing this beautiful orangutan. Matt Hill is an award-winning Australian artist who has a passion for creating unique and mesmerising sculptures from corten steel. You can see more of his work here.
This special sculpture has an arm span of approximately two metres with the highest point at four metres. It makes quite a statement in Lisa's garden, and hopefully will lead to many wonderful conversations about orangutans, conservation and what we can all do to save endangered species.
Lisa's father is the one who inspired her to care about animals, as he was passionate about orangutans. His role modelling has translated through to his daughter, and now she's proudly displaying her love of orangutans in her front yard.
She says, "My dad was passionate about orangutans and habitat protection," says Lisa. "He didn't have much money while he was working, but after he retired and sold his business he decided he wanted to give back and support orangutan conservation. When researching organisations to support, Dad came across The Orangutan Protect and immediately connected with Leif and his long-term vision for the protection of orangutans."
We can't achieve anything without the support of people who love orangutans - and we are so grateful to both Matt Hill Projects and Lisa Cochrane for your incredible generosity.