The Orangutan Project offers a range of wondrous tour options to suit all tastes and budgets. To enquire about one of our tours please contact us.

"Looking for a holiday that will become the experience of a lifetime? Why not come with me on an orangutan adventure, connect with the most intelligent fellow beings on the planet, meet the people working on the ground to save them, and help become part of the solution!" – Leif Cocks
Orangutan Odysseys Tours
Leif Cocks Kalimantan Orangutan Tour - Jul 2017 - AUD$3,300.00 (12 PLACES ONLY)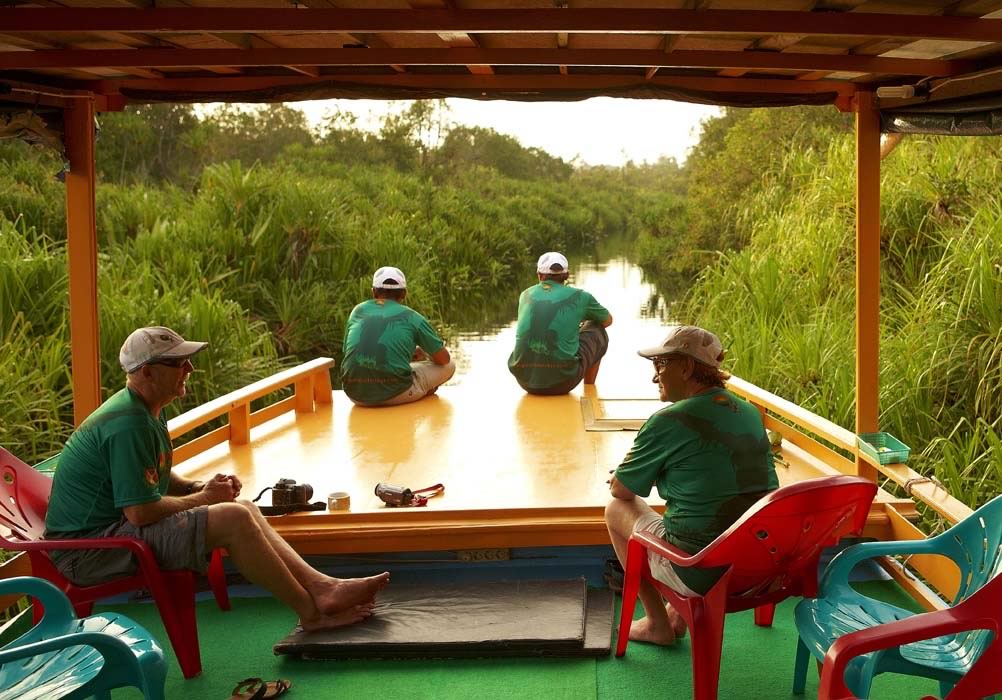 In this specially crafted expedition you will visit the jungle habitat of the orangutan and help protect the environment for generations to come. Our destination for this trip are the jungles of Central & West Kalimantan (Borneo), to see the orangutan in its natural environment and also visit the IAR's orangutan rescue centre.
After visiting this wonderful animal's natural environment, we will head to West Borneo and visit the IAR centre in Ketapang. This, for many, is a highlight as you will come into close proximity with many young orangutans and garner a deeper understanding of their plight. If this visit doesn't move you nothing will! While there we will have the opportunity to see the work being done, hear from IAR Director, Karmele Sanchez about the latest news from the centre and also get involved with the enrichment programmes required for the orangutans located here.
Participants on this trip will raise a minimum of $1,000.00 AUD in fundraising which will go towards The Orangutan Project's work for the endangered species.
Highlights:
Visit Tanjung Putting National Park and the famous Camp Leakey
See both reintroduced and wild orangutans in their natural environment.
Get to trek through the jungle and plant a tree
Sleep aboard and travel through the jungle on our river klotok (boat)
Exclusive special access visit the IAR's orangutan rehabilitation center in Ketapang.
Travel up jungle rivers to witness proboscis, ebony and grey macaque monkeys
Help save the orangutans from extinction
Be escorted and educated by the TOP's founder and President, Leif Cocks.
Tour Date: 10-17th July 2017

For information on the full range of tours to Borneo and Sumatra available through Orangutan Odysseys visit:
RAW Wildlife Encounters - 5 Day Orangutan and Elephant Escapade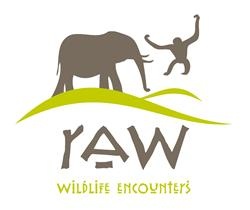 A private and exclusive tour that includes a day visit to the Sumatran Orangutan Conservation Project (SOCP) you will witness the conservation efforts this team does to protect and rehabilitate these Critically Endangered Orangutans back to the wild.  After a personal insight into the amazing work, you will have the opportunity to dine with Dr. Ian Singleton and hear how he has been involved with orangutan conservation and the front line efforts his organisation must take to protect one of our closest primate cousins.
A truly wonderful highlight that will not be forgotten and will only leave you wanting more!
The Great Projects - Volunteer With Orangutans
With 6 orangutan volunteer opportunities, The Great Projects offer you the chance to work behind the scenes at a variety of different orangutan sanctuaries in Borneo and work directly with the staff to aid the rehabilitation and release of our closest relative. All of the projects, which run throughout the year, have been designed to assist in all parts or the rehabilitation and release process, and your work as a volunteer is essential in the overall goal of increasing numbers throughout Borneo. Including opportunities to go in search of orangutans in the wild, their projects really do offer a fantastic all round experience for anyone who has dreamed of spending time working with orangutans and helping to secure them a better future.