Thanks to the support of our wonderful donors and sponsors, we've been able to provide additional funds to our partner Borneo Nature Foundation to help them save and protect the Sebangau Forest in the coming dry season. Below is some of the forest you've helped to save this year.
Thanks to your donations, the teams are now on the ground, blocking up the man-made canals in the forest to retain moisture and stop the peat from drying out. It's difficult work, dragging planks of wood and sandbags through the canals, working in the humidity and heat. But we know it's worth it, and that measures like these are helping save the forest, year after year.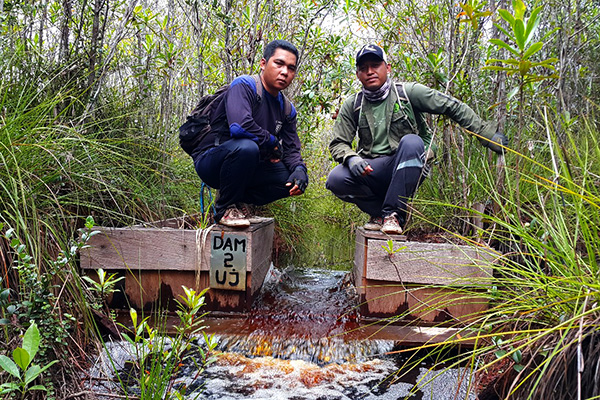 Every dry season, the Sebangau Forest is at risk, but we put the call out to you and you came through for us! Thank you. Below are just some of the incredible species who share this dense peat forest with Critically Endangered Bornean orangutans. Your donations help save their home, their lives and their futures.
Read more about Borneo Nature Foundation and the other work they're doing to save the forest from fires this dry season.