"Our volunteers are a crucial part of our organisation. Their valuable contribution makes a huge difference to orangutan conservation."

Leif Cocks, President and Founder of The Orangutan Project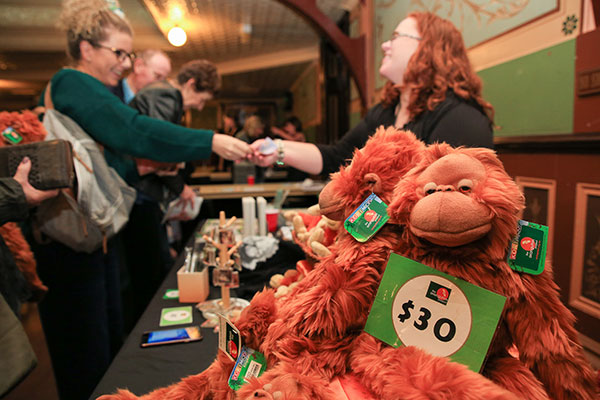 Make a change with The Orangutan Project
Whether you're passionate about saving Critically Endangered species and rainforests, meeting new people, or raising funds, The Orangutan Project has something for you. We pride ourselves on our holistic approach to conservation - our projects protect orangutans and Indonesia's remaining rainforests, combat climate change, and educate and empower local people. With The Orangutan Project, you'll be part of a movement that is ensuring a better future for us all.
Be part of something meaningful!
Our volunteers come from all walks of life, each with their own unique experiences and skills. We are strongest when we're diverse, which is why we're always excited to welcome new volunteers to our team. New energy, passion and ideas are what help drive our mission to conserve our orange cousins and the precious rainforests they rely on for survival.
Do you want to be part of an organisation that is changing the future for Critically Endangered species and precious rainforests? Join us today - click here to register.
"I've been volunteering for nine years now and in that time I have met hundreds of people who otherwise may not have been exposed to the plight of the orangutans. To help educate the community to understand that these animals are on the brink of extinction and that every one of us can do something to help, brings a lot of fulfilment in my life. It doesn't take much time or effort to help."

Courtney, Brisbane Volunteer
Frequently Asked Questions
We know you probably have some questions before you get started, so please read through our Frequently Asked Questions to find out more about volunteering with The Orangutan Project.