Meki lives on one of the BOS Foundation's pre-release islands in the Rungan River called Kaja Island. She is 13 years of age and is in excellent health.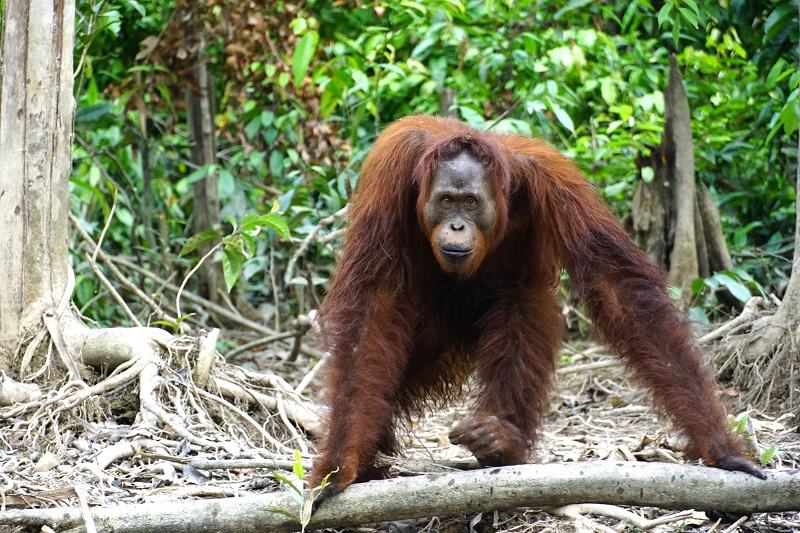 Even though the dry season should have already started, Central Kalimantan has recently experienced heavy rainfall. Due to the unseasonal rain, the Rungan River water levels have remained relatively stable. This has allowed the orangutans to continue exploring the island comfortably, and there is no chance of them trying to escape from the island.
Since she builds her night nests close to the feeding platform, Meki is usually one of the first orangutans the team gets to observe while on patrols. She is also one of the first to receive food. We think Meki may have deliberately chosen to nest here to get her breakfast first! Meki will collect a variety of fruits and vegetables that the technicians deliver. She is not a fussy eater unless tempeh is involved. If tempeh is on the menu, she will ignore all other foods!
Meki continues to show excellent forest skills including being able to forage for natural food sources, climb safely in the canopy and build safe and sturdy nests. We all can't wait for Meki to pass the pre-release stage of rehabilitation, and one day watch on as she is released into her true forest home.