We have an exciting announcement about a brand new way that people can support orangutan conservation! The folks over at Studio Crypto are stepping up to donate significant funds to our work – both now and into the future. To profile the plight of orangutans and drive funds towards forest conservation, they've created Cheeky Rangas, a collection of 9,700 unique, utility-enabled Non Fungible Tokens (NFTs). If you're not sure what NFTs are, in short they are unique digital items (such as an image, song or video) that people can buy or trade online using crypto currency.
The co-founder of Studio Crypto, Mahesh Silva, said, "We want to make a positive impact and create a better environment not just for orangutans but for all endangered species." The funds raised through the sales of their NFTs will enable us to protect over 100,000 acres of precious rainforest in Sumatra and Borneo, helping to secure the future for Critically Endangered orangutans and other species.
Mahesh added, "We chose to support orangutans as they are our closest relatives. They are the most vulnerable of all the Great Apes, and their plight is dominated by a single issue – the destruction of their rainforest habitat. We selected The Orangutan Project because of its philosophy of getting the job done for orangutan conservation and protecting the whole ecosystem."
"The Cheeky Rangas project will donate 25% of the mint proceeds exclusively to The Orangutan Project and 75% of ongoing royalty to relevant wildlife projects, including The Orangutan Project. All donations will be directly transferred to charities to ensure full transparency and accountability."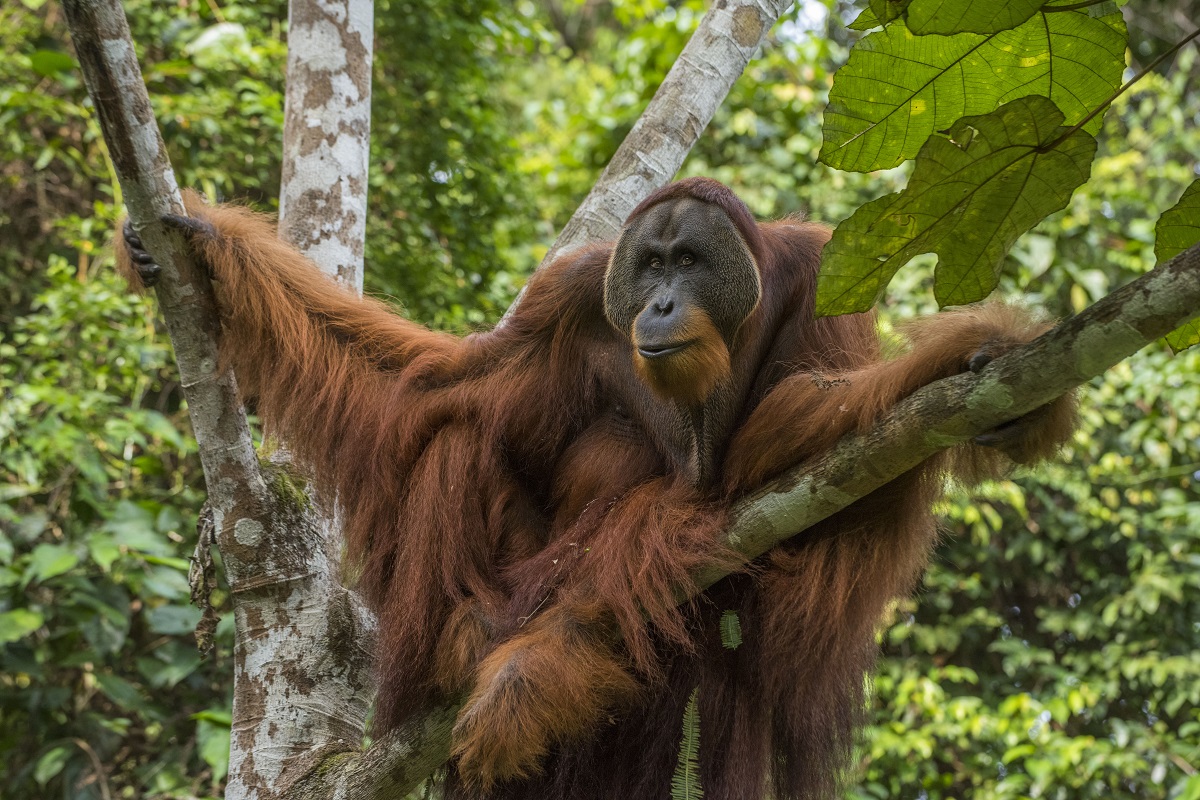 In announcing this new venture, Leif Cocks said, "We only have ten years to save orangutans, so these funds are very welcome. The ongoing destruction of rainforest habitat and the devastating impact of the illegal wildlife trade has created an extinction crisis that's unlike anything we've seen before. Unless we take drastic action to protect the intact lowland rainforest ecosystems that can support sustainable populations of orangutans, all orangutan species will face inevitable extinction."
Projects like Cheeky Rangas provide us with a new avenue to fight for the protection of orangutans and other Critically Endangered species by creating awareness and raising critical funds to support our holistic conservation initiatives. The sale of each Cheeky Ranga NFT approximately equates to protecting five acres of rainforest habitat in Sumatra and Borneo for two years. With 9,700 uniquely minted Cheeky Rangas up for grabs, that equates to 100,000 hectares.
Mahesh said, "The Cheeky Rangas NFT collection will be carbon neutral, with minting transactions offset through sustainability platform, Aerial, and it is carbon negative when we quantify the impact of rainforest protection in the Bukit Tigapuluh ecosystem. Carbon neutrality is important to us – it determines the viability of the species and ecosystem."
You can learn more about the Cheeky Rangas NFT Collection on Twitter and their website. To be one of the first to purchase a Cheeky Ranga, please register via their Whitelist on their website.