Happi continues to do well at our BORA rescue centre in East Kalimantan. He is a very lively and happy orangutan! Happi excels at Jungle School, and it is quite difficult for the keepers to record what he is actually doing since he is normally more than 15m high in the canopy!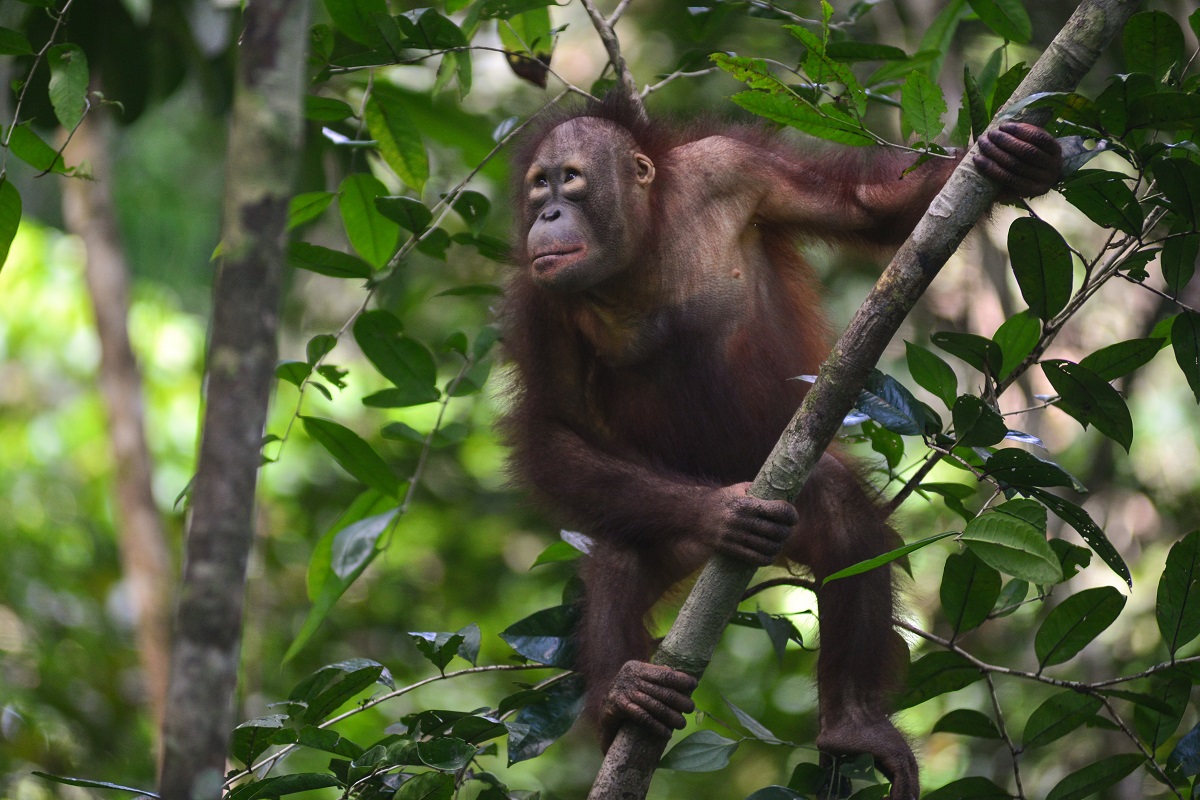 Happi loves to explore the forest and is good at finding lots of forest snacks. Happi rarely plays with other orangutans at Jungle School. However, in recent times, Happi has not objected to sharing time with other orangutans and has been seen foraging with Annie. When he's tired, Happi will find a comfortable position in a tree to rest.
Happi is still a very active orangutan when he is in his enclosure, often swinging in his hammock. He loves his food and now weighs 19kg. His favourite food is the inside of rattan stem. Rattan is a native climbing palm and the thorns that protect the rattan don't seem to dampen Happi's enthusiasm when he finds this natural food. Rattan tastes quite bitter but it is an important food source for wild orangutans. Happi uses the branches and leaves given to the orangutans in the afternoon to line his hammock and make a comfortable sleeping nest for the night.
Well done on your great progress as always Happi! If Happi continues to develop his jungle skills, then he will become a candidate for a pre-release island.