This month we say a special thanks to our Platinum Partner Dirty Boots and Messy Hair.

A household name in the creative community, Dirty Boots and Messy Hair is a lifestyle brand that provides educational content, online courses and digital tools for budding photographers all around the world.
The name was inspired by the love of the outdoors and nature, and to this end, Founders Merve and Nils Osenbrueck committed to donate a percentage of their profits to environmental causes that they felt passionate about.
In early 2018, Merve and Nils visited Borneo and saw firsthand for themselves the destruction that palm oil plantations had done to the island and to the animals, especially the orangutans.
"We were devastated to learn that over 80 percent of the orangutan's habitat had already been destroyed," says Nils.
"Even more shocking was the realisation that at the current rate of land-clearing, habitat vital to orangutan survival would be completely gone within ten years. Seeing such majestic animals in this dire situation was heartbreaking, and we decided then and there to help The Orangutan Project as much as we can."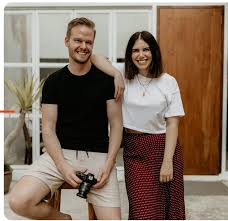 Since 2018, Dirty Boots and Messy Boots have been contributing five percent of every 'presets' purchase made to The Orangutan Project, donating over $84,000 to date.
Donations are supporting rescue, rehabilitation and release programs, funding Wildlife Protection Units (WPU's) to protect critical orangutan habitat from illegal activities such as logging and poaching, and helping to facilitate community awareness and education programs within local communities.
"We are so grateful for the ongoing support of Dirty Boots and Messy Hair," says Leif Cocks, Founder of The Orangutan Project."
"Not only are they helping to raise critical funds for orangutan conservation, but they are also helping to spread our conservation message to their legion of Instagram and Facebook followers around the world."
"Securing the permanent protection of Critically Endangered orangutans will take a collective effort, and with supporters like Dirty Boots and Messy Hair on board, we are hopeful that we can achieve this mission."
To find out how your business can make a difference for Critically Endangered orangutans, visit our website or send an email to partnerships@orangutan.org.au