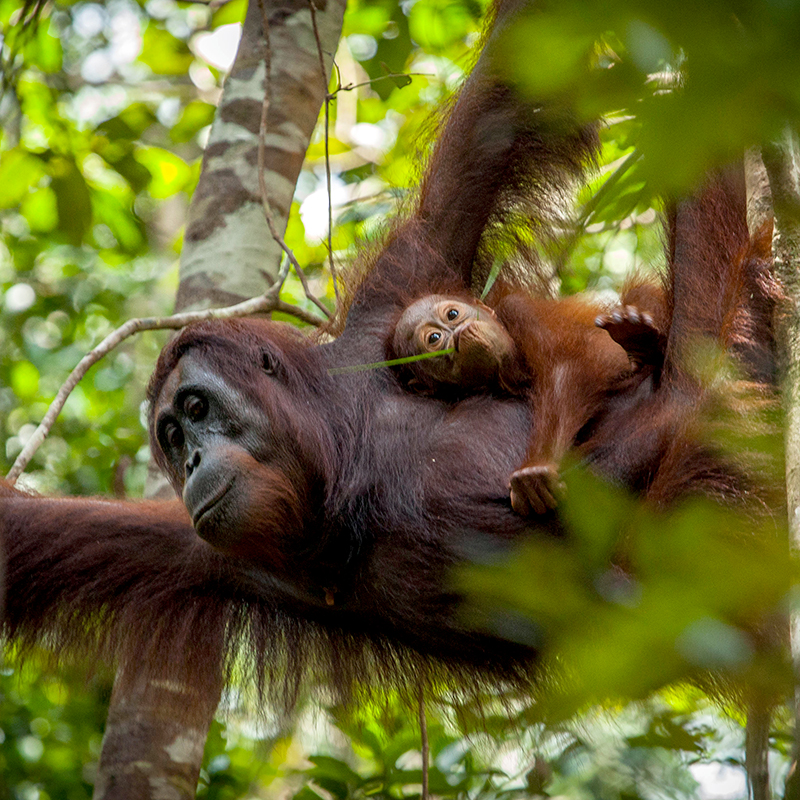 In 2015, forest fires devastated much of Borneo, leading to what was called 'the Southeast Asian Haze'. Thousands of orangutans are believed to have died in the fires, which lasted for most of the dry season (July to September). Billions of tonnes of carbon were released into the air. The fires exposed 69 million people to toxic smoke, causing the premature deaths of up to 17,000 people, many of whom were children.
Peat forests are vital for combating climate change
The dry season is approaching and our partner Borneo Nature Foundation (BNF) is racing against time to protect the last remaining peat forests of Borneo from fire. When dry peat catches alight, it doesn't just burn on the surface; the flames also spread underground. A spark in one area can lead to flames erupting many kilometres away, destroying another part of the forest and killing thousands of animals, birds and other species.
Peat forests are one of the most carbon-rich ecosystems on the planet and when they burn, they release billions of tonnes of carbon into the atmosphere. The carbon they release increases the risks of climate change, leading to dryer forests and dryer peat. This is what we call 'the feedback loop'. Right now, we're on a downward spiral, but you can help us protect the peat forest, save the largest population of Bornean orangutans, and combat climate change.
Will you help us save the last remaining peat forests of Borneo?
We're doing all we can - but we need your help
The year 2015 wasn't the first time fires have destroyed huge swathes of tropical rainforest. For years, the dry season has seen increasingly ferocious fires in one of the world's most important peat forests.
Soon after the fires, BNF formed their Community Patrol Teams and Fire Fighting Teams to provide an ongoing buffer. They never want to see their forest go up in flames again. One crucial action we're taking is to keep the peat wet by blocking up old logging canals. These canals were dug by illegal loggers years ago to make it easier to transport trees to the river.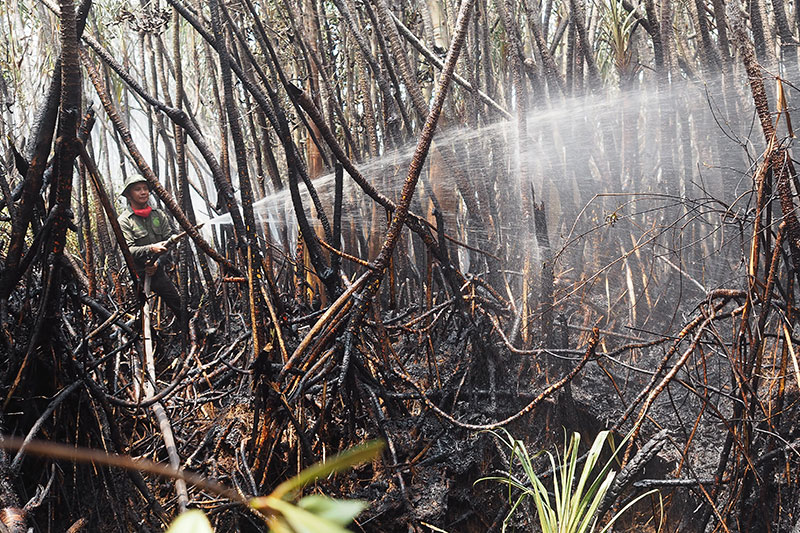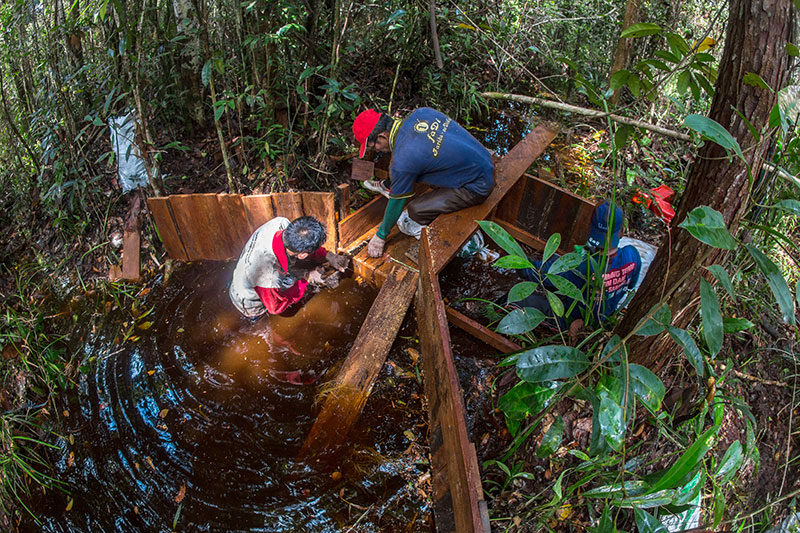 Our teams are working hard to block the canals, which means the water is retained in the ecosystem. This increased moisture in the forest reduces fire risk. Although fires still occur, we've seen a reduction in severity since we started blocking the old canals and keeping the peat wet.
However, the dry season is nearly upon us, and our patrols and teams need your help to get the work done before the dry season hits. Your donation will help us save Borneo's peat forests in the coming dry season.
With your support, we can protect these precious peat forests. Even if there are still fires, they will be less severe and more localised, because fire can't burn through underground peat if it's damp. Fires won't suddenly emerge fifty kilometres from the original site of the spark. And orangutans won't lose their homes - and their lives.
Photo credits: Borneo Nature Foundation, Markurius Sera and Jack Lammas.