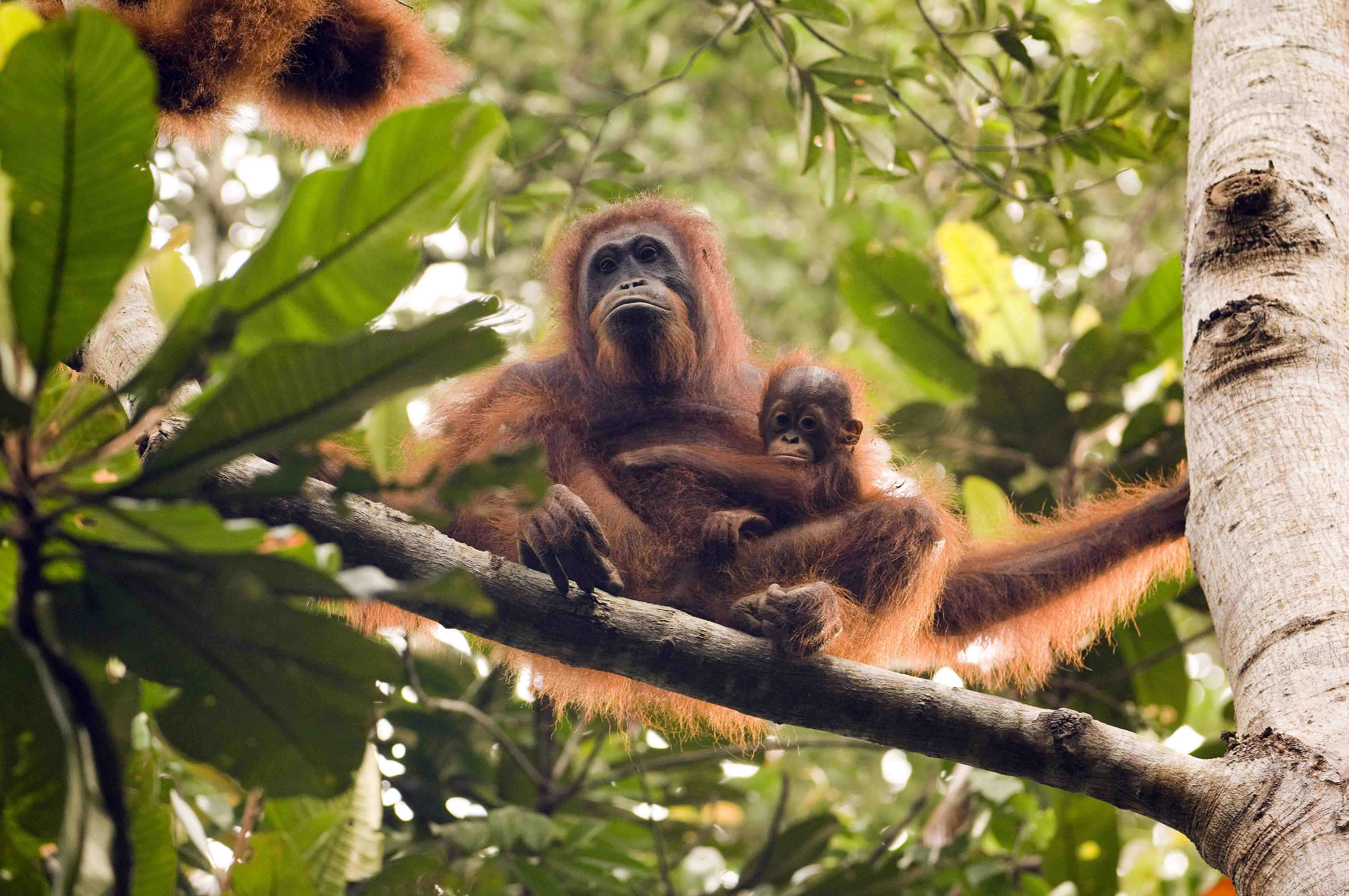 Could you commit to protecting a vital piece of this precious habitat for just a small monthly amount?
Your protected rainforest will be safeguarded by local Wildlife Units who carefully patrol this landscape day and night, guarding against forest-clearing by fires, logging and the hunting and poaching of all wildlife, including Critically Endangered orangutans.
Your monthly support will also help the local community to restore the natural hydrological conditions of this ecosystem which has been drained and degraded through decades of logging, making it disastrously prone to annual peat fires.
Today, one of the last big populations of Critically Endangered Bornean orangutans will swing safely and securely, in rainforest carefully protected by you. Thank you!