Elwood Park, Sunday 1 May from 10am
Do you love orangutans? Are you passionate about fitness? Or do you just love getting outdoors and into Mother Nature?
Join us for our OranguRun - a fun run/walk for the whole family! Grab your family, friends, workmates or gym buddies and get your steps in while raising funds for orangutan rescues and forest protection.
Let's run for their lives!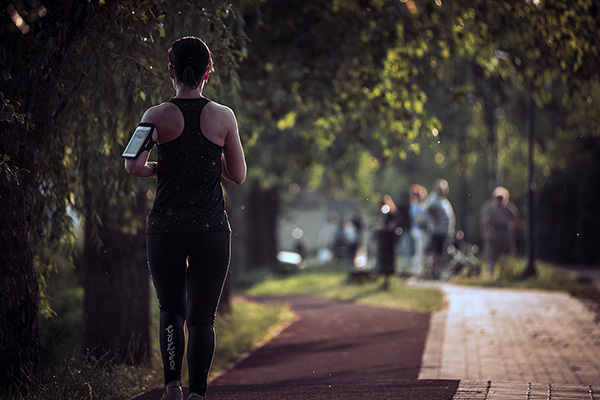 Credit: Jozsef Hocza / Unsplash
While you're getting ready for the OranguRun, you can set up a fundraising page to help us raise even more funds. Simply click 'Sign me up!' on the page and you'll be ready to start fundraising. Share your fundraising page with your friends, family and workmates and ask them to support you as you 'run for their lives'.
Melbourne
$25 per person
What is the event?
This is a family friendly event to raise money for the conservation of Critically Endangered orangutans and their forest habitat. We invite you to walk, run or wheel along the foreshore trail from Elwood Park to Middle Park and back, enjoying the beautiful ocean and sea breeze.
Who can join?
This event is for people of all ages and abilities, with flexible routes allowing you to choose between a 2km, 5km or 10km route. And no - you don't have to run! A slow amble or a fast walk will also get the job done - the pace and distance are entirely up to you.
When?
Sunday 1 May 2022 from 10am to 4pm
Come along at whatever time suits you and your group. We'll be there all day long, welcoming you, showing you to the route, and answering any questions you might have about our work. (Suggestion: if you're going to run or walk the entire 10km, make sure you come early enough to complete the route before 4pm.)
Where?
Elwood Park off Ormond Esplanade and near Head Street. Entry via Head Street for some ticketed parking. The route takes you along the beautiful foreshore of Port Phillip Bay, from Elwood Park to Middle Park and back. The starting point for the OranguRun is beside to Elwood Bathers and Elwood Beach.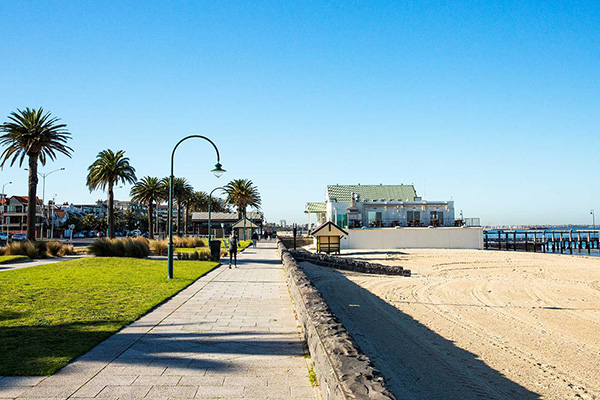 Where do the proceeds go?
Proceeds from your ticket will go directly towards funding our conservation projects, including the rescue, rehabilitation and release of orangutans. Our orangutan rescue alliances and wildlife rangers are out there working every day to protect orangutans, forests and other wildlife. This work would not be possible without the generosity of people like you.
Funds will help us save Critically Endangered orangutans like Asto and Asih (below), who were rescued by our Sumatran Rescue Alliance in 2021. Without the urgent rescue, carried out moments before they were to be sold onto a buyer, Asto and Asih would now be held in captivity in a private home somewhere far from their natural habitat of the Sumatran jungle.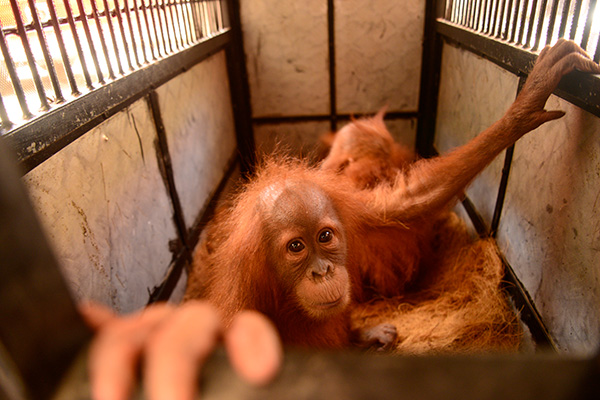 Your support will also help our Bornean Orangutan Rescue Alliance to save more orangutans like Charlotte (below), who was rescued last year from a life of pure misery, trapped under the deck of a family home. She's now safe, free and learning how to be a wild orangutan. Our teams care for dozens of orphaned orangutans but we know there are many more who need help.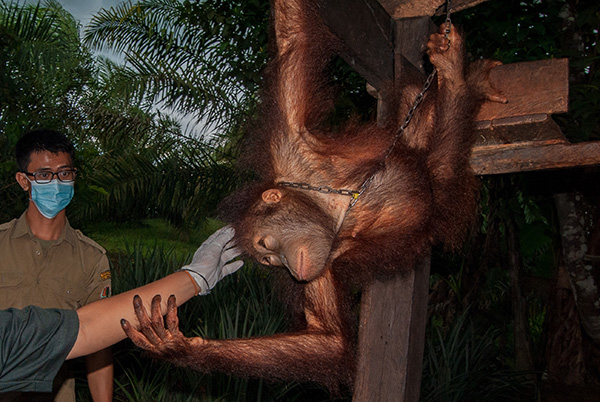 Will you run for their lives?