You may remember our recent fundraising campaign to help free Nigel and three other orangutans who had been waiting for many years to return to the wild. The wonderful news is, thanks to your generous support, Nigel is now free and wild in the vast and beautiful Busang Ecosystem! In the video below you can see how ready he is to leave the transportation crate!
For this fourteen-year-old orangutan, freedom was a long time coming. He'd been torn from his mother's arms as an infant and spent most of his life in captivity, with at least a few years in a barren metal cage in a zoo with two other orangutans, Hercules and Antak. This is no life for intelligent beings like orangutans.
When he was rescued in 2010, Nigel was almost bald and was severely malnourished, with little hope in his eyes. Seeing his face pressed against the bars, it's not hard to imagine the trauma, pain and boredom he and the others had experienced. But as soon as he was released from this tiny cage, life looked up for Nigel. The photo below of him at Jungle School below show how much his life has changed.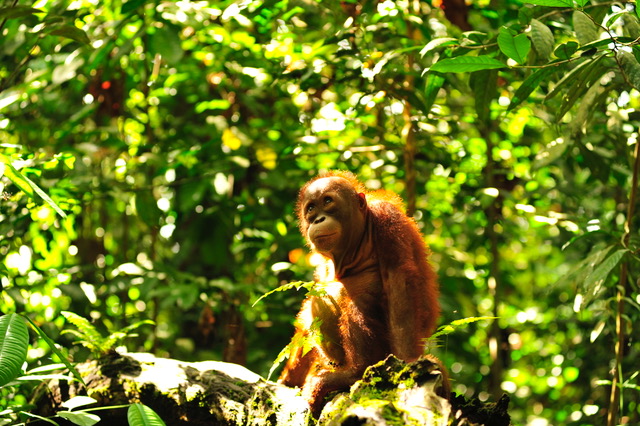 Looking at him now, with his beautiful long red coat and his magnificent cheek pads, it's wonderful to know that he's now majestically making his way through the trees, free and wild where he's meant to be. Thank you to everyone who donated recently to help Nigel on his journey to freedom. Every single one of you has made a difference to him, and to Hercules, Antak and Memo when their turn for freedom arrives in the coming months.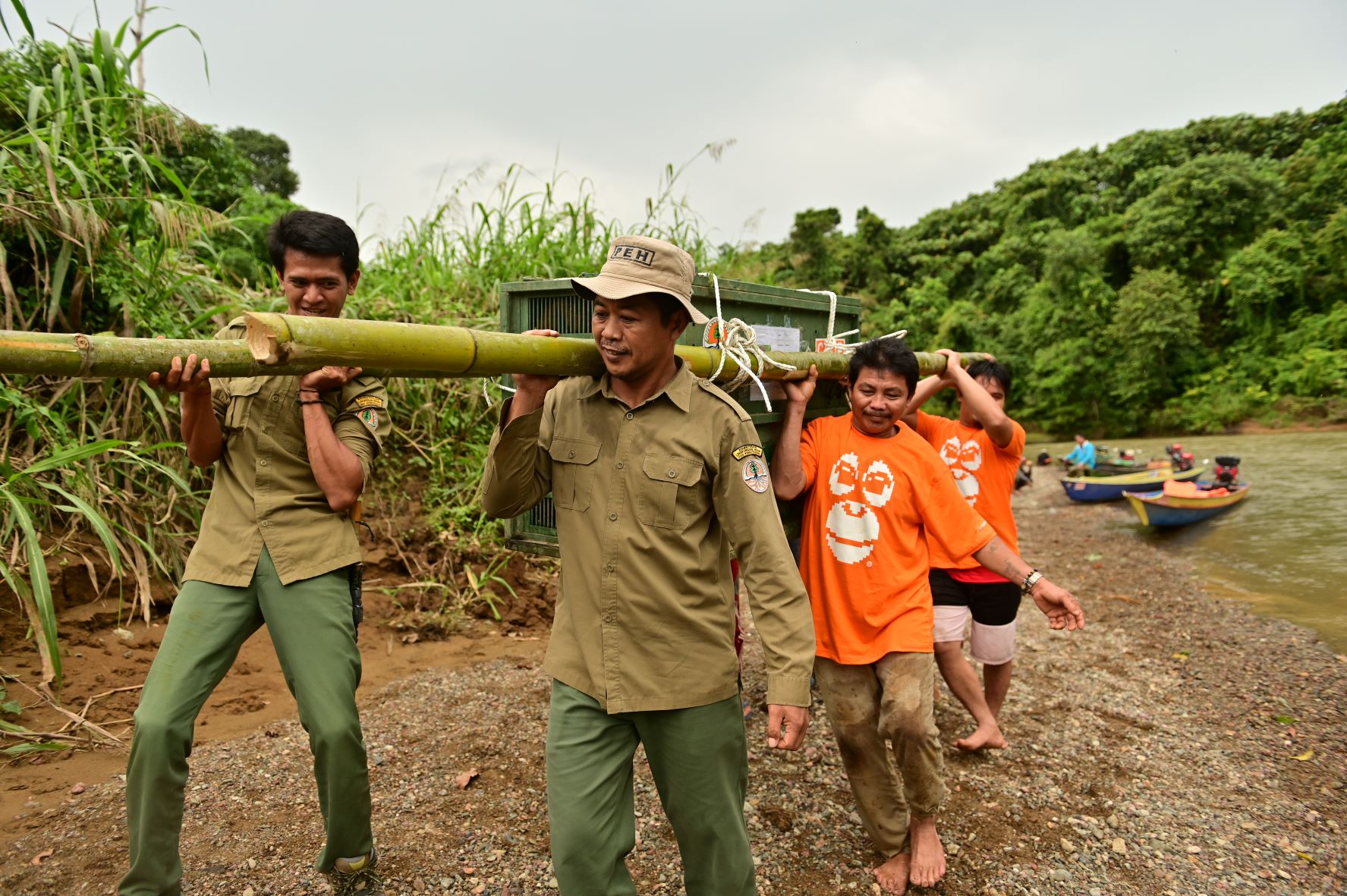 Releasing orangutans back to the wild is only part of the strategy to bring Critically Endangered orangutans back from the brink of extinction. Our ultimate aim is to secure and permanently protect eight fully functional ecosystems that can each support a minimum of 2,000 orangutans. This is what's needed to ensure all species of orangutans remain genetically viable.
The good news is that through our Bornean Orangutan Rescue Alliance (BORA), we have been granted 20,000 hectares by the Indonesian Ministry of Forestry within the 260,000-hectare Busang Ecosystem for orangutan rehabilitation and release. Currently, there are approximately 620 orangutans living within the ecosystem. In the photo below you can see Nigel at the top of a tree in this beautiful ecosystem.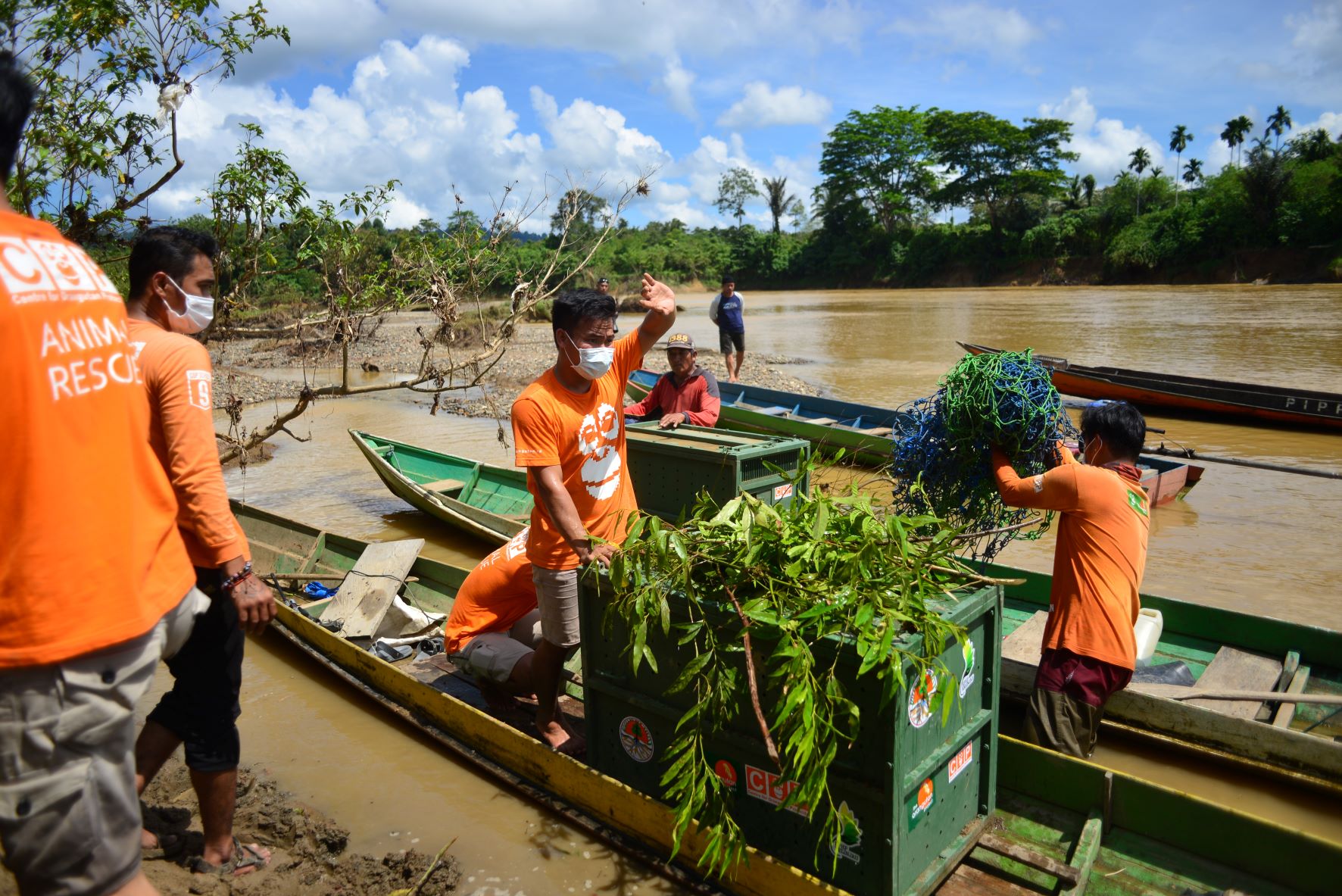 While we're still a long way from the minimum of 2000 orangutans required, Nigel is now one more, joining mother and daughter Ucokwati and Mingil, who were released in April. To ensure their safety, our rangers will patrol this forest, reducing encroachment and other wildlife crime, to secure the future for this precious species.
And how is Nigel going since his release? As you can see from the photos and videos here, he was really keen to get out of that transport crate! It must be hard to be cooped up for so long, as the team trekked hundreds of kilometres across land and water to reach the final destination. He's now happily enjoying the tops of the trees, every now and then staring down at our team on the ground taking photos. Nigel is finally happy, healthy and free! Thank you for helping him get there!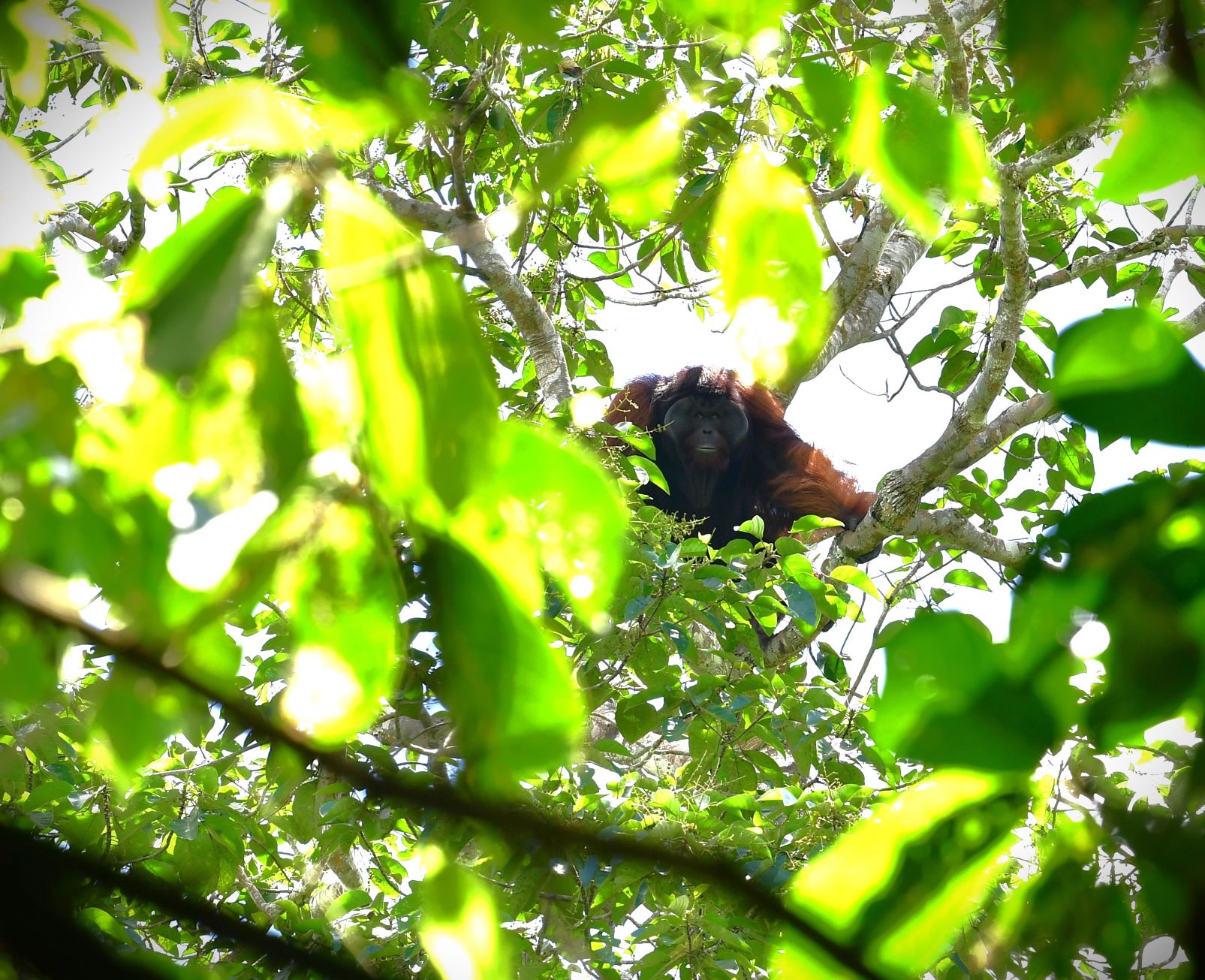 Below are a series of photos from his journey from the pre-release island to the vast Busang Ecosystem.