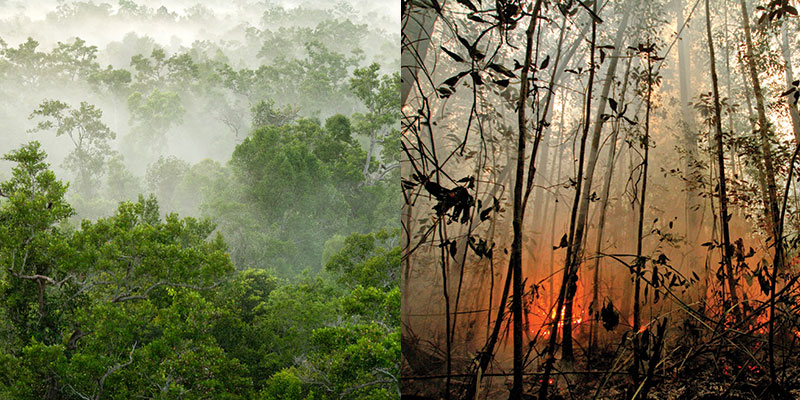 Before legal protection was granted, this precious rainforest literally had the life sucked out of it. Loggers destroyed thousands of hectares of forest, and cut man-made canals deep into the forest floor to remove the ancient trees. These canals drained what had been moist peat swamps, leaving them dried, degraded and highly inflammable.
When peat burns it burns for years, creating terrifying underground infernos which can only be likened to man-made hell.
Forest fires are now horrifyingly common in Indonesia's dry season, devastating lives, destroying habitats and wiping out whole species. For the Critically Endangered Bornean orangutan, fire is literally a fast track to extinction.
But there is hope – because our partners at Borneo Nature Foundation have stepped up to do what at first seemed impossible – they are rehydrating this precious forest.
Our partners are urgently restoring conditions beneath the forest floor to make sure the peat is re-drenched and far less likely to catch fire. They do this by building dams into the illegal logging canals so precious water is retained where it is needed most, in the layers of leaves and peat below the forest floor.
This is complex, time consuming work and we desperately need your help before fire destroys all within this important orangutan habitat. We urgently need to raise $540,000 by June 30th to commit to this long term project - will you help us?
Your gifts today will help restore the hydrological conditions beneath the Sabangau Forest to prevent forest fires and safeguard the lives of Bornean orangutans, gibbons, clouded leopards, sun bears, wildcats, pangolins and thousand more rare and precious species.
It will also help our partners to step up their Community Wildlife Patrols, actively deterring poaching, and forest clearing by fire.
You'll also be funding rapid response fire units so these precious rainforests have a strong first line of defence, and you'll be supporting the work of local people as they harvest and replant forest already lost to fire. 5,000 seedlings are currently growing and 1,700 native trees were re-planted in the last year alone - a perfect food source for the next generation of orangutans!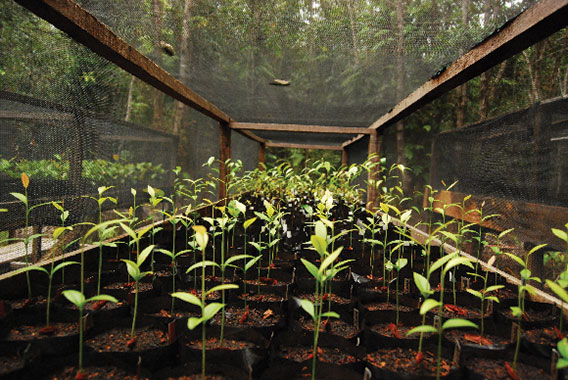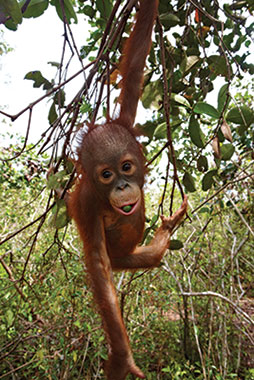 It's not often we get the chance to replenish ancient forest, replant lost trees and restore precious habitat for the world's last remaining orangutans. But we have that chance today, and with thousands of hectares already destroyed, we can't move fast enough. Please help us protect the last stronghold of the Bornean orangutan with a generous gift. We urgently need to raise $540,000 by June 30th and I thank you sincerely for your vital role in helping us commit to this critical work.